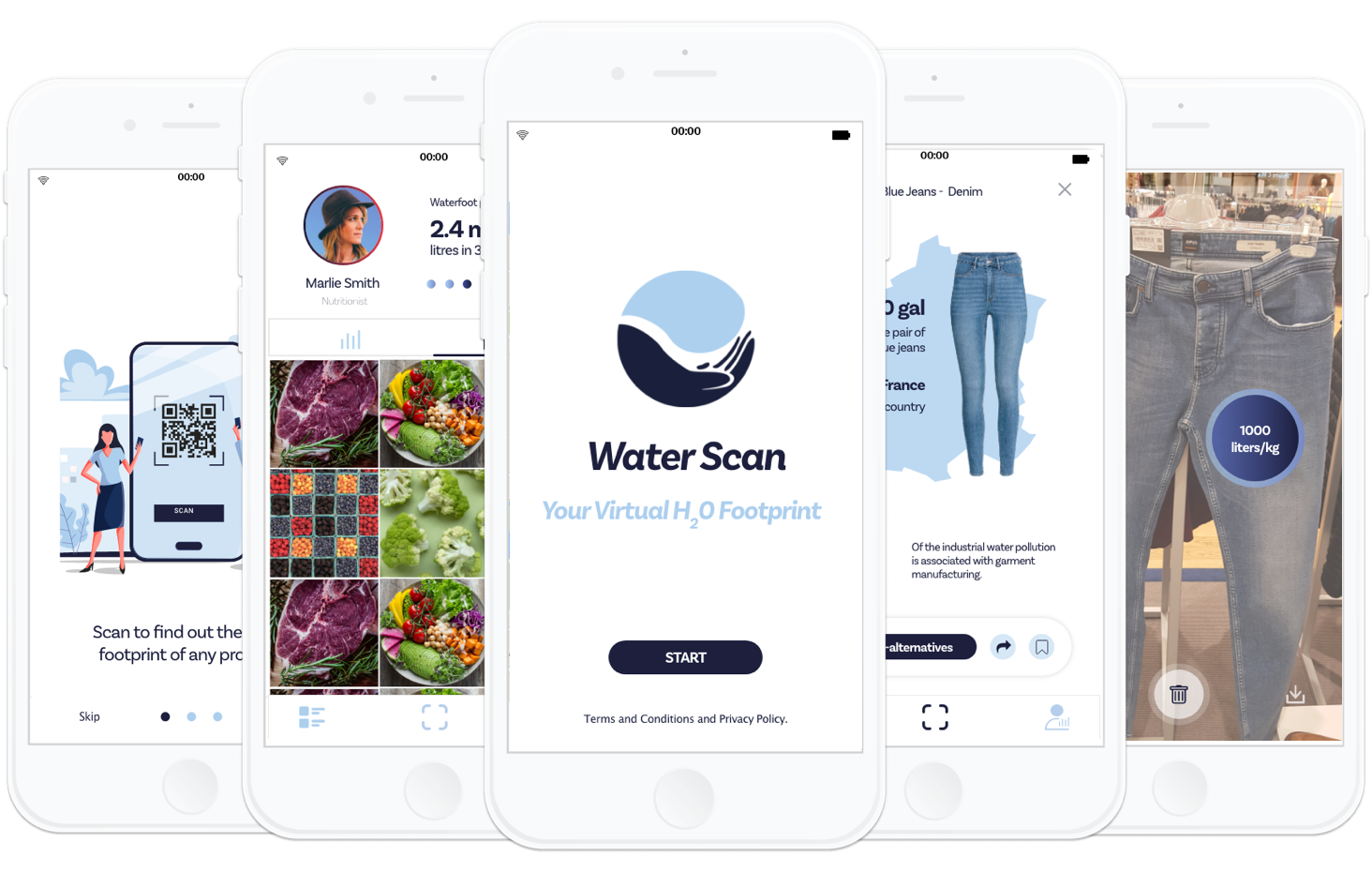 Personal (Interaction Design Project)
WaterScan Mobile App: Your virtual Water footprint
WaterScan is a fictional mobile app that allows users to scan any product they consume in order to know the approximate amount of water used to produce the product. It also recommeds alternative products that have less water footprint. Users are also able to keep track on their virtual water consumption.
This was a school project for the
Interaction Design
class in collaboration with
Valeria Aleksic.
This process involved:
- Concept creation
- UX/ UI Design, this involving Market research, User research (interviews), Wireframing, Prototyping.
The problem we wanted to tackle with this product was the lack of awareness we generally have when consuming goods.
People of all ages starting from 18 with higher education. People who want to make a change in themselves to benefit the planet and open to learn more about how to care for the environment.
Raise awareness

of our virtual water usage in order to reduce our consumerism and make a more reflective consumption.

Contribute to the care of our planet.


Educate people on the issue of virtual water in order to make a conscious consumption.

Mid, and Hi-fi Wireframes & Prototyping
The design of the application started in the Invision software, but in the end we transferred it to XD.